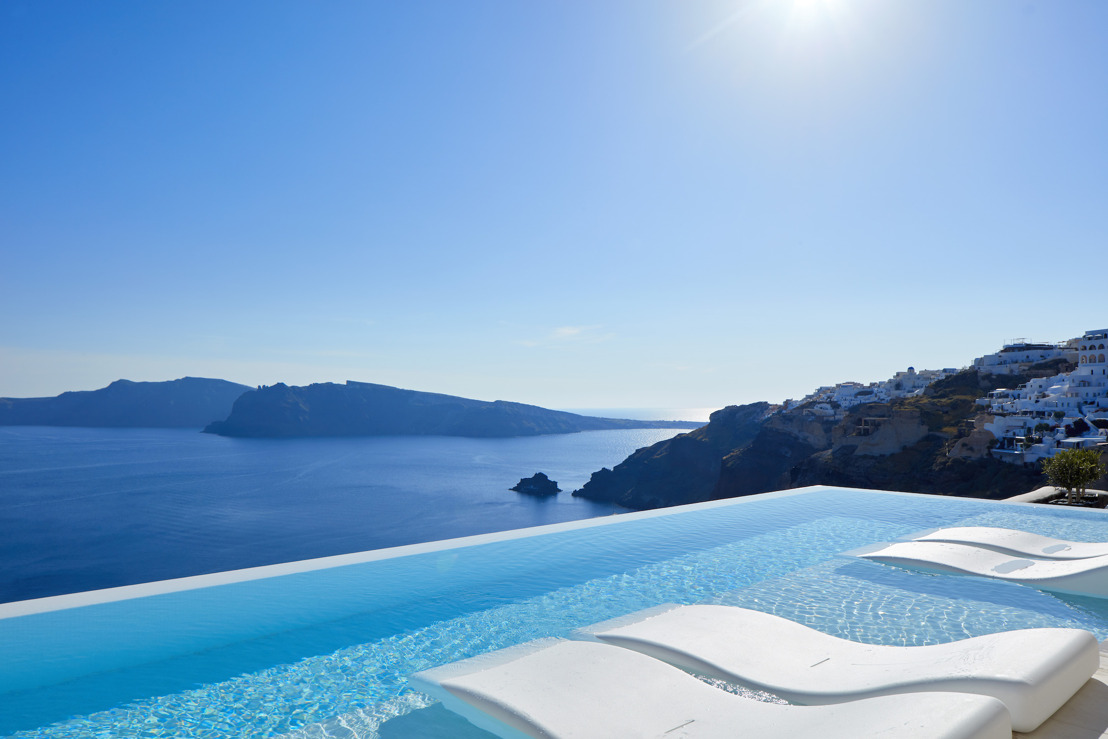 The Most Instagrammable Pool in the World
Tuesday, February 20, 2018 — Canaves Oia Luxury Resort has long been heralded as one of the best accommodation hotspots in Europe. With exceptional hospitality, world-class cuisine, insanely good views and tip-top service – it's easy to see why this luxury paradise is a top seller. Yet, the crème de la crème has to be the incredible infinity pool at the nearby Canaves Oia Suites
The pool, tucked away behind its cave-live infrastructure, boasts the most amazing views of the caldera. It literally meets the sea at the eye-line, showcasing the most beautiful shades of blue.
Views are spot-on, but the whitewashed sun loungers embedded into the pool really take the biscuit! There's need to jump from sunbed to pool as it provides perfect temperatures of cool and warm. Bask in the sun without having to move an inch, or enjoy cocktails at your beck and call!
"Picture-perfect" could not frame it better. It's no wonder that the pool was voted one of 2017's most Instagrammable pictures, with "View Goals" being a repeatable hashtag.
So, if you fancy a stay in Santorini at one of the most beautiful resorts, or if you love a little luxury and seek an Insta-famous shot – be sure to visit Canaves Oia this season to see what all the fuss is about! Prepare to be wowed.